Investing
made easy.
Stress-free, automated investing.
Want to invest without the guesswork? Automate your investing with Smart Portfolio.7 Just answer a few questions and we'll build a diversified portfolio that's managed by experts.
Learn more about Smart Portfolio →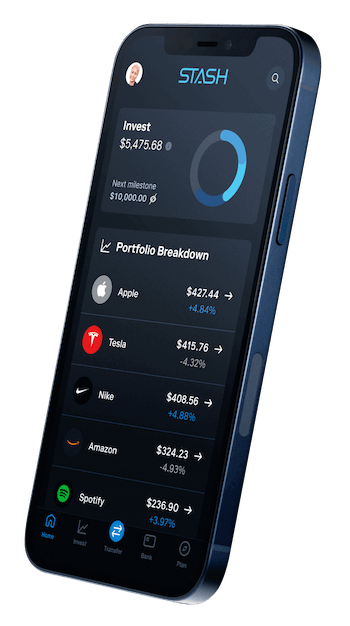 Invest on your own terms.
Start investing in stocks and ETFs with no add-on commission fees. Invest with any amount and get help along the way.
Personalized investing advice
Automated recurring investing
Dividend reinvestments
Learn more about self-directed investing →
Earn up to 3% in stock
with the only debit card
that invests in you.1
Stock round-ups are wonderful. They are the best thing in the world. It allows you to grow your money a little bit at a time."
Tiffany has relied on Stash since 2018 14
Grow wealth with every swipe of the Stock-Back® Card. It's the debit card that gives you the most stock in America.15
The Stock-Back® Card has helped me stay steady and continue to invest. I slide my debit card, I invest. Every purchase adds up."
Steve has banked with Stash since 2016 14
Earn up to 1% in stock when you spend at a public company. Paying for rent or shopping local? Just choose your stock reward in the Stash app.
Plus, get up to 3% in stock when you put streaming services, like Netflix, Spotify, Disney+, and Hulu on your card.1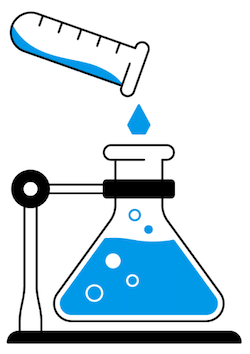 Learn how
to invest.
With Stash, you get unlimited advice that's personalized to your goals and risk level—all in the app. Get guidance on how to start investing, plus access market insights, educational articles, and tips from financial advisors so you can invest with confidence.
Keep your
money secure.
We've got you covered with Stash's best-in-class security features:
256-bit encryption.
Multi-factor authentication.
Continuous fraud monitoring.
FDIC-insured through Stride Bank, N.A. covers up to $250,000.1
Zero liability policy with your Stock-Back® Card.1
Read more about safety & security →